2020 AGM Plus 'The wildlife year in Sussex'

A talk by Michael Blencowe of the Sussex Wildlife Trust

Unfortunately we have had to postpone our AGM Plus including Michael Blencowe's talk until later this year because of coronovirus. When new details are available, we will update our website.
101 Facts about Lodsworth
Our new publication '101 Facts about Lodsworth' is available from the village shop Lodsworth Larder or from Ian Buckingham.
We have already sold over 150 copies, so get your's soon before they run out!
It contains a wealth of interesting, unusual and amusing facts and tales about our parish of Lodsworth. The 'facts' cover history, places, people, events, occupations, sports, societies, famous artists, unusual nicknames and much more.
It should be of particular interest to newcomers and visitors to Lodsworth, but we expect that even long-term residents will learn something from it!
Lodsworth wedding 100 years ago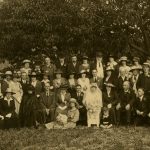 Can anyone identify any of the people in this photograph of the guests at a Lodsworth wedding in 1919?
Click for more details and a larger version of the photo.
The Society wins Best Website of the Year Award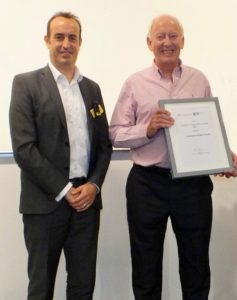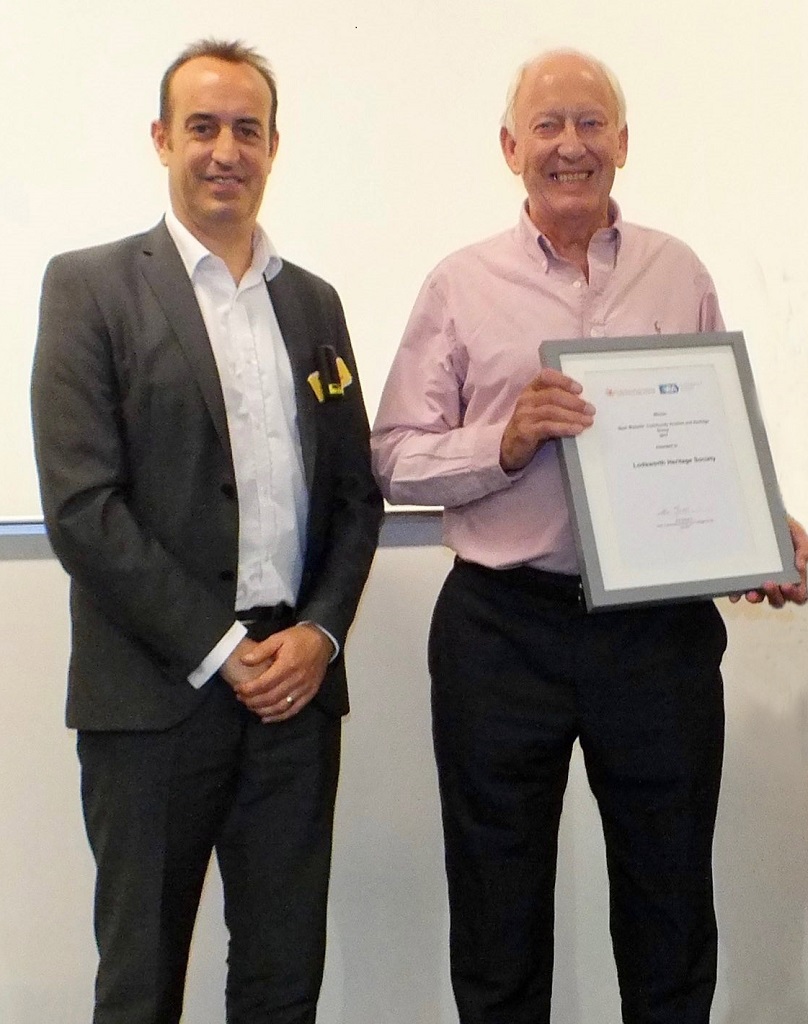 We are delighted to announce that LHS is the proud winner of the 'Best Website' category of the prestigious annual awards from the Community Archives and Heritage Group (CAHG).  An extract from their press release follows:
"The Lodsworth website stood out for its all-round design, accessibility and quality. It is evident that a lot of thought has gone in to using easily-available templates and functionality, with clear links to the society's research into local history and encouraging local residents to take an interest. Events pages are kept well up to date and the whole site contains a real community feel.  While some websites focus on visual impact alone, the Lodsworth just seemed rooted in offering a quality experience."
The awards were announced on July 11th at the CAHG annual conference held at University College, London.  The photograph shows Dr Nick Barratt, known for his presentation of the BBC series Who Do You Think You Are? who presented the award, with Ian Buckingham, the designer and creator of the website.