A CHRISTMAS MESSAGE
The Committee would like to wish all our members and their families a very happy Christmas and New Year and we look forward to seeing you in 2021.
AUTUMN NEWS
During the current outbreak of Covid-19, the committee of Lodsworth Heritage Society continue to look after the archives and work on projects relating to the history of the area. We are also busy rescheduling postponed events and planning new events for next year.
We hope that everyone stays safe during this continuing period of uncertainty.
IAN BUCKINGHAM, FOUNDER MEMBER OF LODSWORTH HERITAGE SOCIETY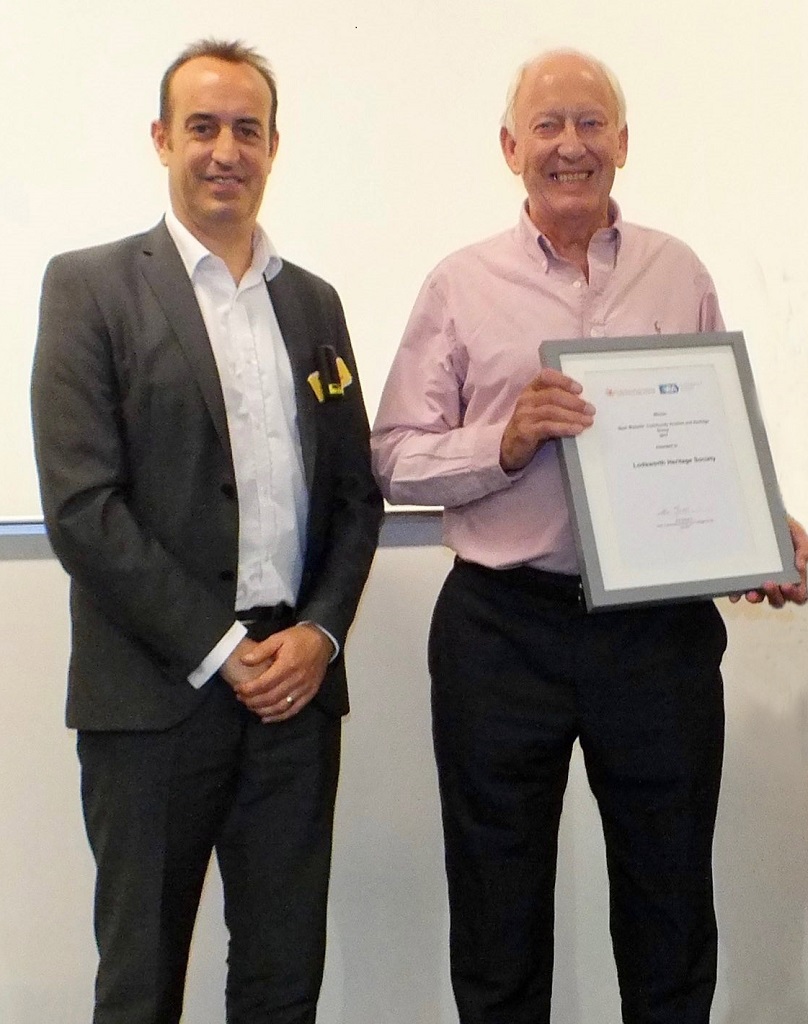 It is with great sorrow that we announce the sad news that Ian Buckingham passed away on 11th July 2020. Ian was one of the founding members and a driving force behind the Heritage Society. Its first chair from 2010, Ian brought to the Society a knowledge, passion and energy, which has ensured its great success. Some of us have been fortunate to witness his contribution from the beginning, while others of us have been more recent beneficiaries on the Committee of his friendship and support. Ian's contributions to the Society are multiple. He was one of the main participants in our work, recorded in booklets, of the history of the graves in St Peter's churchyard, and it was his tireless energy which led to the creation of the archive room in the village hall, which must be one of the best of its kind in West Sussex and beyond.
He was responsible for the inception of this award winning website, and it is fitting that one of his last contributions to the Society was the beautifully produced "101 Facts about Lodsworth" booklet, of which the village should be proud. Many of us know how many hours he put into writing, editing and producing it. In all of this work Ian brought a great and deep knowledge, enhanced by his two years of part time study of local history at Oxford University.
His enthusiasm and passion for our local history remained until days before his passing. He left us with his concept of a further publication on the area's contribution to the arts, which we intend to pursue, and he was enthusiastic and supportive of our recent reorganisation plans announced at our virtual AGM.
It is difficult to encompass all Ian's contributions to this Society and to the village, but we hope this small piece goes some way to acknowledge what he achieved and how much he will be missed.
We extend, on behalf of all members, our condolences to his family.
Photographs of Lodsworth
In response to our request for photographs of Lodsworth, we received this wonderful photograph from one of our residents, Victoria Anderson: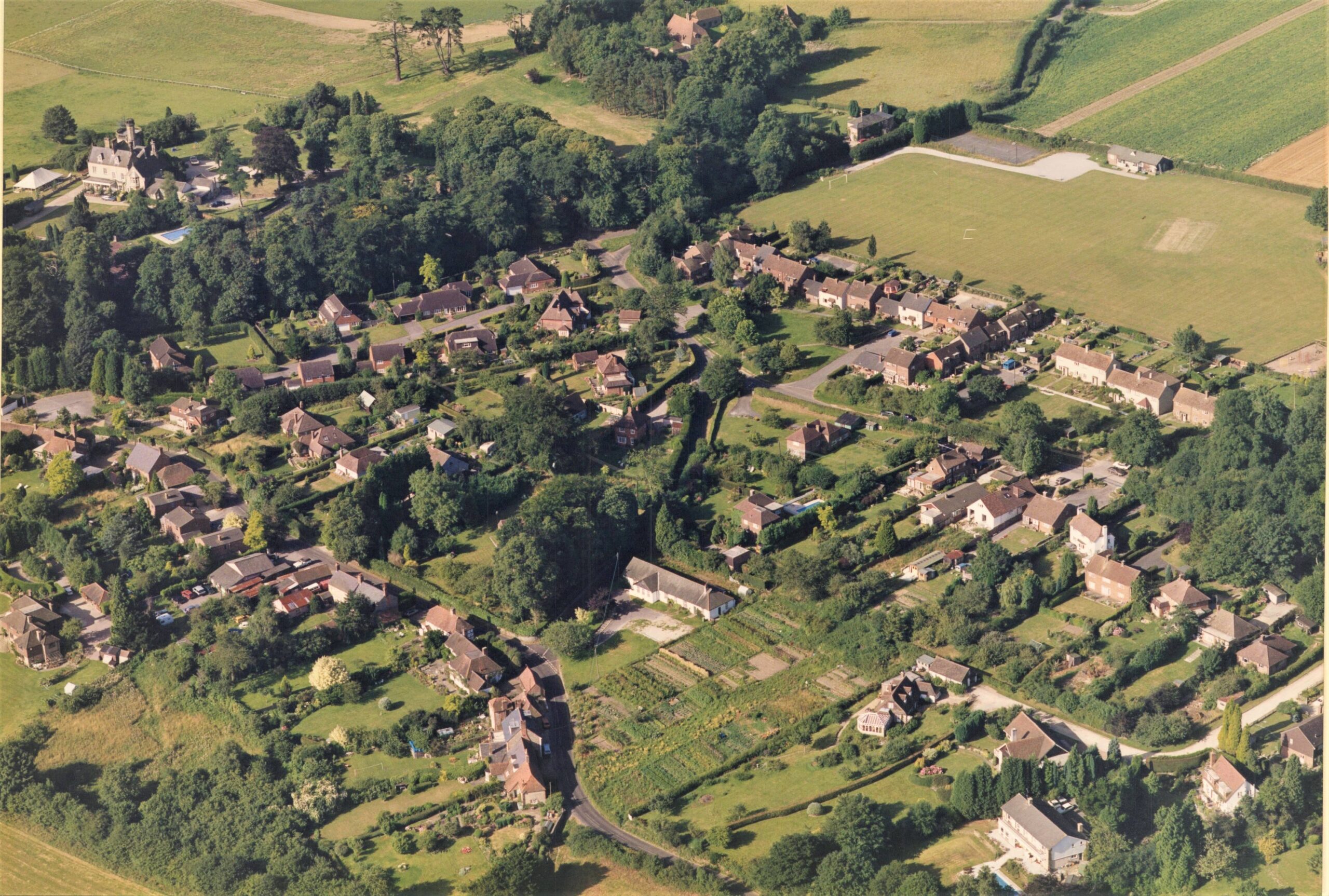 If you have any photographs you think we may like to see, please do let us know.
2020 AGM Plus 'The wildlife year in Sussex'

A talk by Michael Blencowe of the Sussex Wildlife Trust

Unfortunately we have had to postpone our AGM Plus including Michael Blencowe's talk until later this year because of coronovirus. When new details are available, we will update our website.
101 Facts about Lodsworth
Our new publication '101 Facts about Lodsworth' is available from the village shop Lodsworth Larder or from Ian Buckingham.
We have already sold over 150 copies, so get your's soon before they run out!
It contains a wealth of interesting, unusual and amusing facts and tales about our parish of Lodsworth. The 'facts' cover history, places, people, events, occupations, sports, societies, famous artists, unusual nicknames and much more.
It should be of particular interest to newcomers and visitors to Lodsworth, but we expect that even long-term residents will learn something from it!
Lodsworth wedding 100 years ago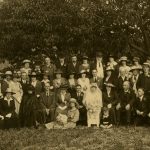 Can anyone identify any of the people in this photograph of the guests at a Lodsworth wedding in 1919?
Click for more details and a larger version of the photo.
The Society wins Best Website of the Year Award
We are delighted to announce that LHS is the proud winner of the 'Best Website' category of the prestigious annual awards from the Community Archives and Heritage Group (CAHG). An extract from their press release follows:
"The Lodsworth website stood out for its all-round design, accessibility and quality. It is evident that a lot of thought has gone in to using easily-available templates and functionality, with clear links to the society's research into local history and encouraging local residents to take an interest. Events pages are kept well up to date and the whole site contains a real community feel. While some websites focus on visual impact alone, the Lodsworth just seemed rooted in offering a quality experience."
The awards were announced on July 11th at the CAHG annual conference held at University College, London. The photograph shows Dr Nick Barratt, known for his presentation of the BBC series Who Do You Think You Are? who presented the award, with Ian Buckingham, the designer and creator of the website.