See What's On? for details of our 2018 events
Lord Egremont spoke at our March AGM Plus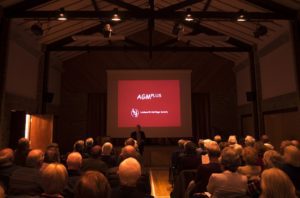 The Annual General Meeting of Lodsworth Heritage Society was held  in March in front of a packed house of members
and friends.
Over recent years, LHS AGMs have been called 'AGM Plus' as the evening always has an added attraction to make sure people enjoy themselves. 2018 was no exception as Lord Egremont had kindly agreed to give a talk on his dual role – his life at Petworth and his life as a writer.
We also displayed:
The two illustrated volumes of

the graves and memorials within St Peter's Church and its churchyards, with photographs of each and their monumental inscriptions

The

1939 Register

produced shortly after the start of the Second World War and used to produce ration books, for conscription and later as a basis of registration for the fledgling National Health Service. It shows all

the properties in the parish and the people living in each

at the time.
Photograph of the month


Another photo of Lodsworth Players

Do you recognise anyone in this Lodsworth Players 2003 production of 'Not Now Darling'?
The Society wins Best Website of the Year Award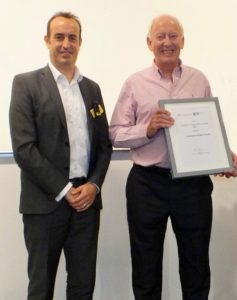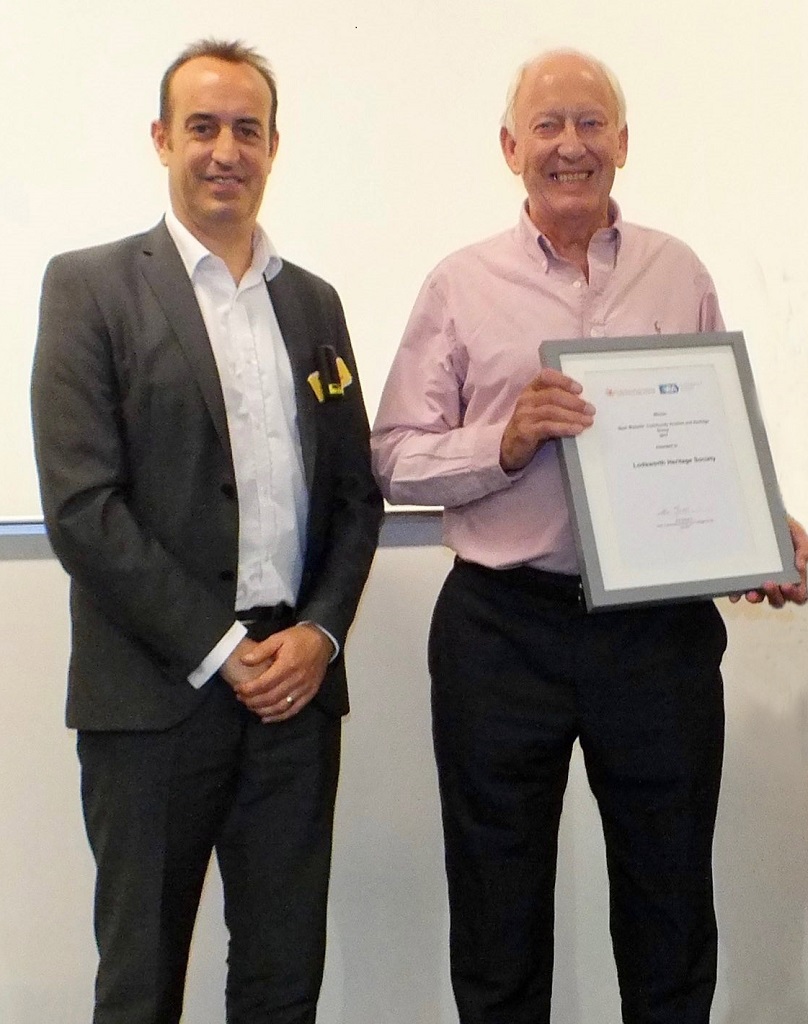 We are delighted to announce that LHS is the proud winner of the 'Best Website' category of the prestigious annual awards from the Community Archives and Heritage Group (CAHG).  An extract from their press release follows:
"The Lodsworth website stood out for its all-round design, accessibility and quality. It is evident that a lot of thought has gone in to using easily-available templates and functionality, with clear links to the society's research into local history and encouraging local residents to take an interest. Events pages are kept well up to date and the whole site contains a real community feel.  While some websites focus on visual impact alone, the Lodsworth just seemed rooted in offering a quality experience."
The awards were announced on July 11th at the CAHG annual conference held at University College, London.  The photograph shows Dr Nick Barratt, known for his presentation of the BBC series Who Do You Think You Are? who presented the award, with Ian Buckingham, the designer and creator of the website.
Lodsworth businesses past and present
Our autumn event in Lodsworth village hall in November 2015 was an amusing and informative evening exploring Lodsworth businesses past and present. Much more still needs to be researched, so please help if you can. Do you have historical information, photos or documents about Lodsworth:
Farms

Nurseries

Mills

Garages

Brickmakers

Wheelwrights

Blacksmiths

Builders

Timber merchants

Shops

Public houses

Post offices

and more
If you can help, please contact Ian Buckingham with details of what you have.
A Lodsworth Timeline
See A Lodsworth timeline for a list of major events in the history of our village from 1116 to the present day. You can purchase a printed copy from Lodsworth Larder.
Lodsworth's buildings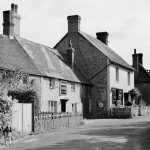 We are collecting basic information about the histories of buildings in Lodsworth parish. See Lodsworth's buildings to search for a building and view an outline of its history. If you have additional information or photographs of the church & chapels, houses, schools, shops, licensed premises, etc please contact us.