A competition for everyone
'101 Facts about Lodsworth'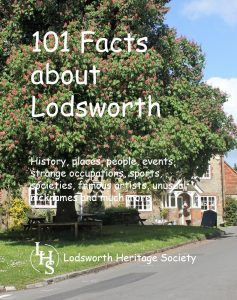 We recently found a surprisingly interesting little book entitled '100 facts about Harlech', the small town with the castle in North Wales. We decided to copy the idea!
We plan to publish a little book this autumn with interesting, unusual and amusing facts and tales about our parish of Lodsworth. The 'facts' will cover history, places, people, events, strange occupations, sports, societies, famous artists, unusual nicknames and much more. Each 'fact' will have a short one or two paragraph description and, where possible, an illustration.
'101 Facts about Lodsworth' will be on sale in Lodsworth Larder and should be of particular interest to newcomers and visitors to Lodsworth, and we expect that even long-term residents will learn something from it!
We need your help! Rather than researching and writing this ourselves, we will be running a competition with prizes. The competition is open to everyone of all ages. Do some research; write a paragraph or two; if possible, add a photo or other illustration; and send it to us. We hope to publish all entries and add a few ourselves. Two prizes will be awarded – one for under 16 year olds and one for over 16s. If you need some ideas about possible topics, we have jotted down over 50 without too much effort and can let you have a copy. Entries should be submitted by 1 July 2019.
For more details contact us.
"From St Peter's to Oakfield – An architectural historian's view of Lodsworth"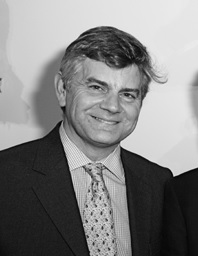 Our guest speaker at our November event was Jeremy Musson, a former architectural editor of Country Life. Jeremy is an architectural historian, writer and broadcaster and a recognised authority on British country houses. His talk was based on his recent work revising the Pevsner Architectural Guide to West Sussex. Jeremy had encountered some delightful experiences during his investigations in Lodsworth and the evening was both educational and humorous.
We also had on display and for sale the two new illustrated volumes of St Peter's Church, Lodsworth – Graves, memorials & monumental inscriptions.
An enjoyable and informative visit to the Old House
At the beginning of August, Richard and Harriet Benson welcomed members of the Society to a viewing of the 'Old House' to learn something of its history and architectural heritage.
Built in 1728 on the site of an earlier dwelling and a few years after its neighbour the 'Great House', what is now called the 'Old House' remained with a succession of Hollist families until the redoubtable Hasler Hollist built and moved into 'Lodsworth House' in 1844. He possibly took the 'Lodsworth House' name with him, leaving the 'Old House' to be referred to as such. Following his death, his wife Frances moved back into the 'Old House' as the 'dowager', thereby according it the title 'Dower House' for several decades.
Jamie gave an appreciation of the architectural heritage, and in particular the classic Georgian style, and described the symmetry and proportions of the elements.
We were fortunate to have with us Professor Tony Naldrett and his sister Frances whose grandparents and great grandparents had lived in the house during the 19 and 20C. It was particularly poignant that they were able to mark the occasion by presenting Richard and Harriet with the above 1923 sketch of the building by their father.
Lord Egremont spoke at our March AGM Plus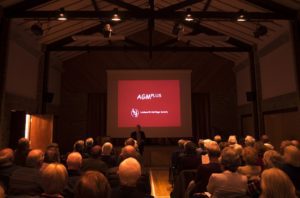 The Annual General Meeting of Lodsworth Heritage Society was held  in March in front of a packed house of members
and friends.
Over recent years, LHS AGMs have been called 'AGM Plus' as the evening always has an added attraction to make sure people enjoy themselves. 2018 was no exception as Lord Egremont had kindly agreed to give a talk on his dual role – his life at Petworth and his life as a writer.
We also displayed:
The two illustrated volumes of

the graves and memorials within St Peter's Church and its churchyards, with photographs of each and their monumental inscriptions

The

1939 Register

produced shortly after the start of the Second World War and used to produce ration books, for conscription and later as a basis of registration for the fledgling National Health Service. It shows all

the properties in the parish and the people living in each

at the time.
The Society wins Best Website of the Year Award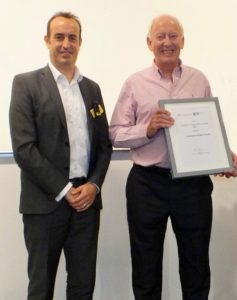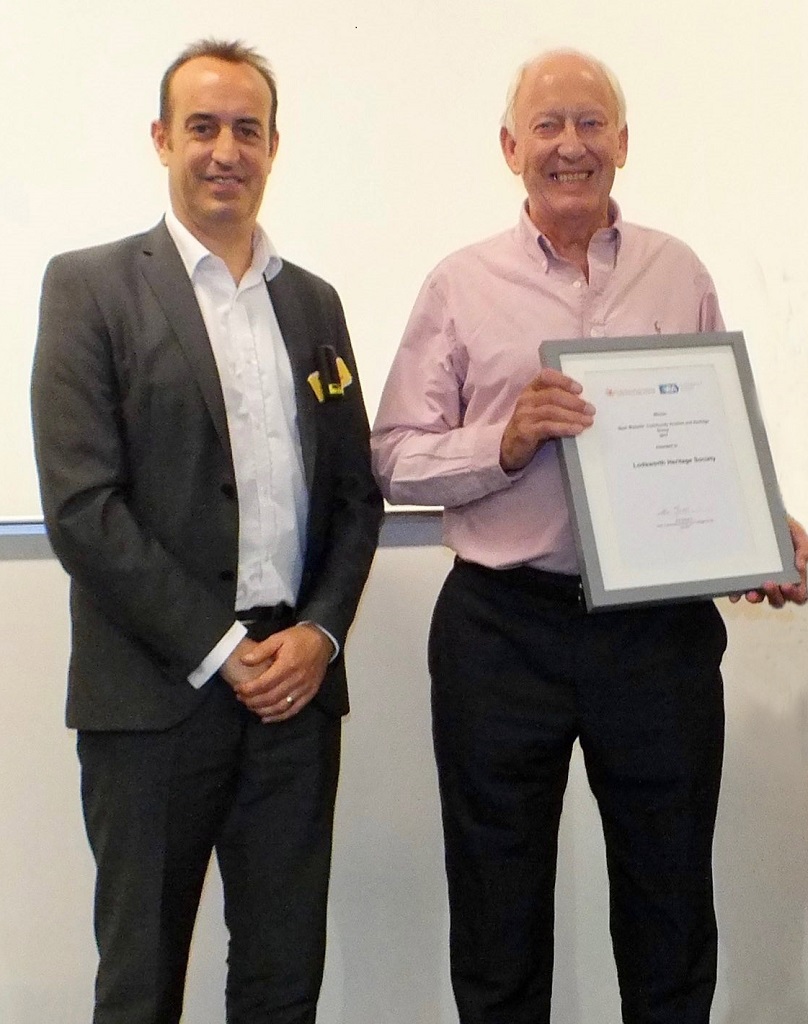 We are delighted to announce that LHS is the proud winner of the 'Best Website' category of the prestigious annual awards from the Community Archives and Heritage Group (CAHG).  An extract from their press release follows:
"The Lodsworth website stood out for its all-round design, accessibility and quality. It is evident that a lot of thought has gone in to using easily-available templates and functionality, with clear links to the society's research into local history and encouraging local residents to take an interest. Events pages are kept well up to date and the whole site contains a real community feel.  While some websites focus on visual impact alone, the Lodsworth just seemed rooted in offering a quality experience."
The awards were announced on July 11th at the CAHG annual conference held at University College, London.  The photograph shows Dr Nick Barratt, known for his presentation of the BBC series Who Do You Think You Are? who presented the award, with Ian Buckingham, the designer and creator of the website.
Lodsworth's buildings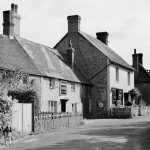 We are collecting basic information about the histories of buildings in Lodsworth parish. See Lodsworth's buildings to search for a building and view an outline of its history. If you have additional information or photographs of the church & chapels, houses, schools, shops, licensed premises, etc please contact us.