AGM Plus on Wednesday 21 March 2018
We are delighted to announce that Lord Egremont has agreed to speak at our 2018 AGM. He will be telling us about the Leconfield estate, its history and his family's involvement in it. Quoting from an article in Sussex Life:
"You could say that Lord Egremont, or John Max Henry Scawen Wyndham, 7th Baron Leconfield, 2nd Baron Egremont, to give him his full name and title, leads something of a double life. To many, he is the well-known aristocrat and landowner, whose name you will have doubtless heard mentioned in respectful tones if you have ever visited Petworth House, his 17th-century ancestral home, now managed by the National Trust and immortalised in Turners paintings. But to history buffs, he is Max Egremont, the acclaimed novelist and biographer, best known for his biography of the First World War poet Siegfried Sassoon."
LHS's autumn event on 15 November was a great success

As well as a programme of interesting and entertaining talks, our autumn event this year was combined with the formal opening of the new 'Lodsworth Community Archive & Study Centre'.
It was an evening of fun and enlightenment with talks by Wendy Walker, the West Sussex County Archivist, and by Ian Buckingham  on 'Misfortune, plague, death & burial in Lodsworth'.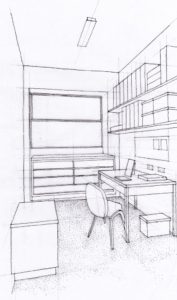 The new centre, just off the main hall within the Lodsworth Village Hall,  brings together all the books, publications, documents, maps and photographs that we and other Lodsworth clubs and societies have amassed over the years. These are available for parishioners and visitors to study. Help is available for those wishing to research their family, their property or other aspects of the history of our community. And our computer system is there for everyone to use to study local and family history.
The new centre is open to all on Tuesday mornings and at other times by arrangement.