The figures below are for the whole parish.
The parish boundary altered in the 1870s, when a detached part of Selham with 12 properties and 57 inhabitants was transferred into the parish: the effect can be seen in the sharp increase in the 1881 Census.
In a second boundary change in 1916, part of North Ambersham was similarly incorporated, but this was hidden by the falling population at the time.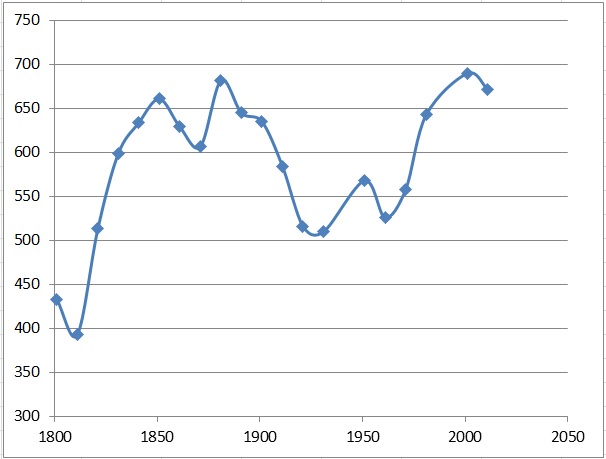 | | |
| --- | --- |
| Year | Population |
| 1801 | 433 |
| 1811 | 393 |
| 1821 | 513 |
| 1831 | 599 |
| 1841 | 634 |
| 1851 | 661 |
| 1861 | 629 |
| 1871 | 607 |
| 1881 | 682 |
| 1891 | 645 |
| 1901 | 635 |
| 1911 | 584 |
| 1921 | 516 |
| 1931 | 510 |
| 1951 | 568 |
| 1961 | 526 |
| 1971 | 558 |
| 1981 | 643 |
| 2001 | 690 |
| 2011 | 672 |
Source: Population Tables and County Reports published by the Office of National Statistics and its predecessors from the 1801 to 2011 censuses