"People used to say to me, 'What a happy young man you must be, Henry, for you are always singing!"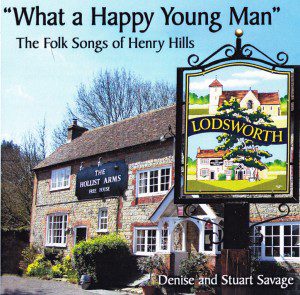 Henry Hills was born around 1831 and spent the first 30 years of his life at Lodsworth where his family had lived for many years and farmed at Moorlands, Fitzlea and South Heath.
Between 1899 and November 1901, when Henry Hills died, Percy Merrick collected songs from Henry's repertoire.  These were reproduced in the Folk Song Journal Vol. 1 No. 3, 1901. Henry Hills lived to see the 1901 journal in print and expressed great pride in it, exclaiming, "They've put all my old songs in a book, just exactly as I sang them. That's proper, dang me if it ain't!"
Having learnt most of his repertoire during the first 30 years of his life from the residents of and passing travellers through Lodsworth, we get an opportunity to see how music and particularly song existed for working people before the 20th century communications explosion. As Merrick noted from Henry Hills, "Some of the farmers and men about there could sing out and out well — capital they could!"
His interesting variants of many widely collected and a few truly rare tunes make Henry Hills' repertoire noteworthy and enjoyable to explore.[1]
---
[1] From CD sleeve of "What a Happy Young Man" sung by Denise and Stuart Savage and available from Lodsworth Larder