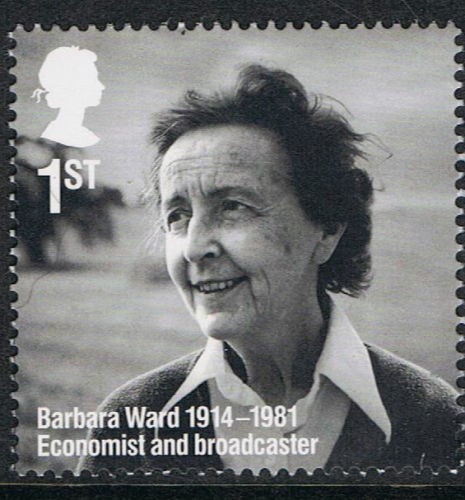 The Royal Mail's Remarkable Lives postage stamp series issued in 2014 featured a prominent past Lodsworth resident. To quote Royal Mail:
'Barbara Ward (1914-1981) helped to inspire the European Union and is known as a pioneer of global environmental issues. She was a powerful intellectual, a prolific writer and a passionate lecturer. Ward worked tirelessly to influence policy makers, persistently reminding them of the importance of economic relationships between established and emerging countries.
She was born at Heworth, Yorkshire, and studied in Paris and Oxford. In 1974 she was made a Dame of the British Empire and two years later became Baroness Jackson of Lodsworth. Ward also received the Jawaharlal Nehru Award for International Understanding from the Indian government.'
Barbara Ward lived with her family in Pound House. She is buried in the lower churchyard.