With the death of Mr Cecil Barnes in 1988, Lodsworth lost one of its oldest and best known residents. It was not without reason that he was thought of by many as the 'Uncrowned King' of the village in which he had spent so much of his life.
Cecil Hollist Barnes was born in Petworth in 19O3, the son of Dr Herbert Barnes and his wife Lillian who was the daughter of Colonel E.O. Hollist of Lodsworth House. Cecil was educated at St Ronan's prep school, Worthing and Winchester College. At the age of 18 he went to New Zealand to learn farming. He later taught for a number of years at a boys' prep school in New Zealand, before returning to England to take his degree at Pembroke College, Cambridge in 1930.
After several years of teaching at Summer Fields, Oxford and other prep schools, he became a partner at Boarzell School, Hurst Green and subsequently Headmaster in 1939, the year in which he married his cousin Susan Hollist, the younger daughter of Colonel Hollist's son Anthony who lost his life in the Great War.
During the early part of the second World War, Boarzell was bombed and Cecil, who had been in the RAF Reserve before the war, joined the Royal Sussex Regiment. Following his demobilisation from the Army he farmed for a year at Lynchmere before taking over Leggatt Hill Farm which he ran from 1946 to 1956, when he moved to Little Leggatt Hill which was to remain his home for the rest of his life.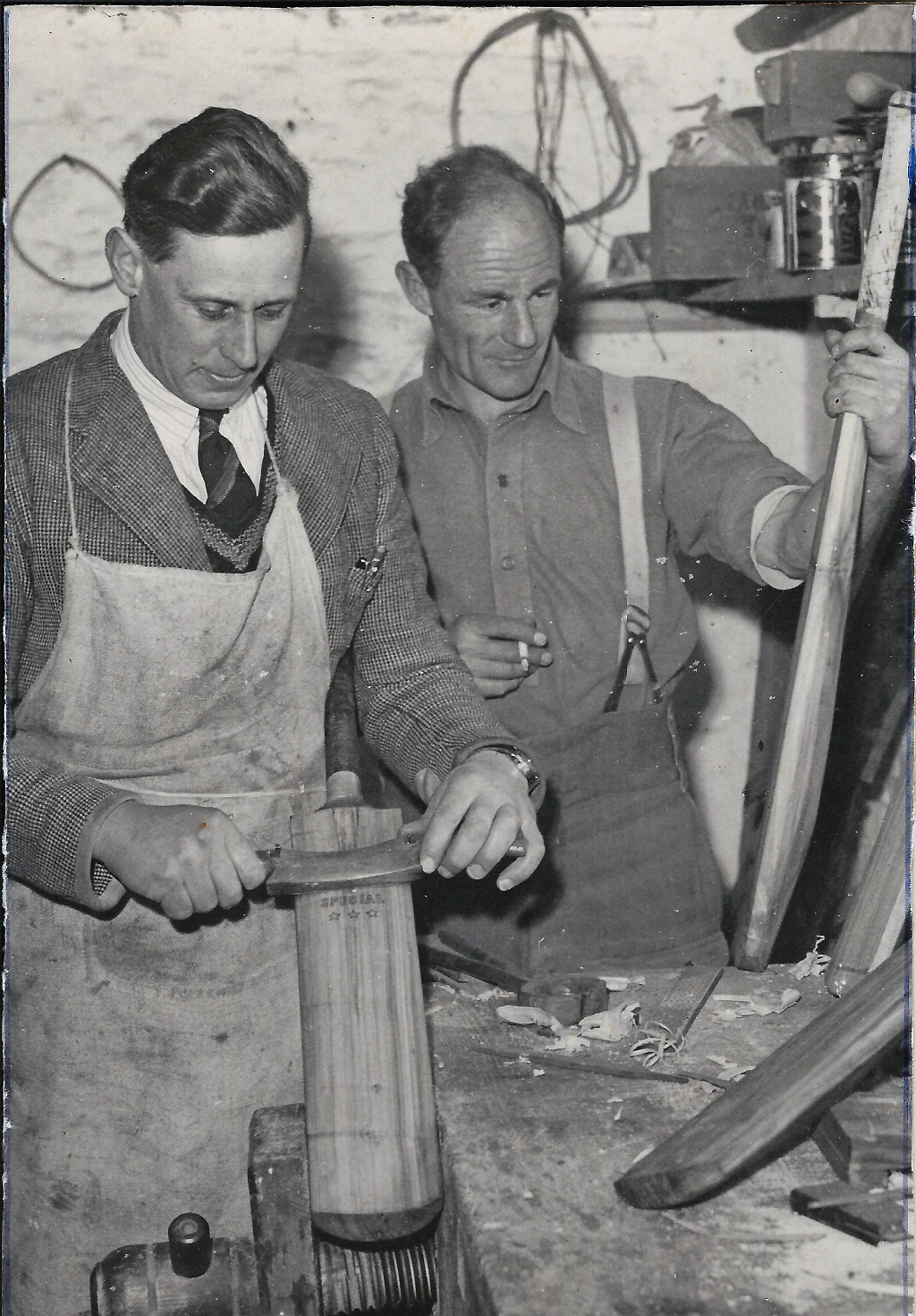 It was during this time that he began his long association with virtually every aspect of Lodsworth life. As well as being Chairman of the Parish Council for 26 years, he was a prime mover in the establishment of the recreation ground and was a leading light in the village hall for over 3O years. He was a founder member of the Horticultural Society and of Outlook, was much involved with both the cricket and football clubs as well as the youth club, and from 1956 was Branch Secretary of the National Farmers' Union. He acted as Local Reporter for the Midhurst Observer and was local representative of the Soldiers', Sailors' and Airmen's Families Association. There were few local activities in which did not play a prominent part from 1945 until he was cruelly struck down by illness in 1976.
Cecil was a man who got things done, usually doing them himself rather than asking someone else to do them. He was greatly missed by all who knew him.
Source: Abridged version of article in Outlook in May 1988